Lou Malnati's Pizza Fundraiser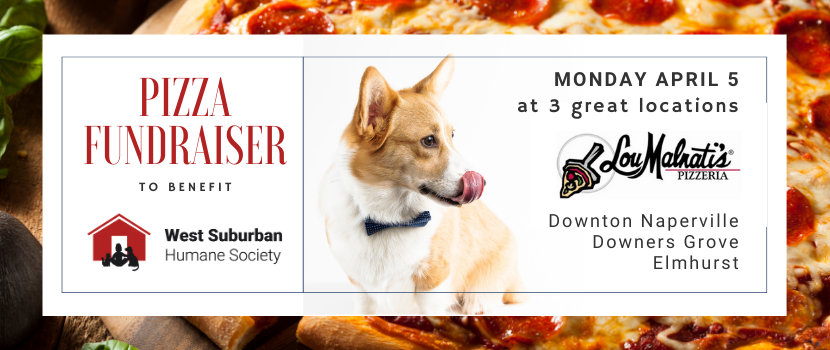 ---
Raise a slice for a good cause! WSHS has partnered with Lou Malnati's for an upcoming partial proceeds pizza fundraiser.
On Monday, April 5th, anyone who brings in a flyer or mentions the fundraiser will have 20% of their order donated back to WSHS. Online and app orders will also count if you use the code FUNDSWH21. Visit one of three convenient participating locations:
Lou Malnati's Naperville
11:00 am - 10:00 pm
131 West Jefferson Ave
(630) 717-0700
Lou Malnati's Downers Grove
4:00 - 10:00 pm
440 W 75th Street
(630) 241-2400
Lou Malnati's Elmhurst
4:00 - 10:00 pm
110 West Park Ave
(630) 516-0800
Click here, to download a flyer.